THE WEBSITE
The website was designed to showcase the bike's features and the team that created it and to sell the product directly to consumers.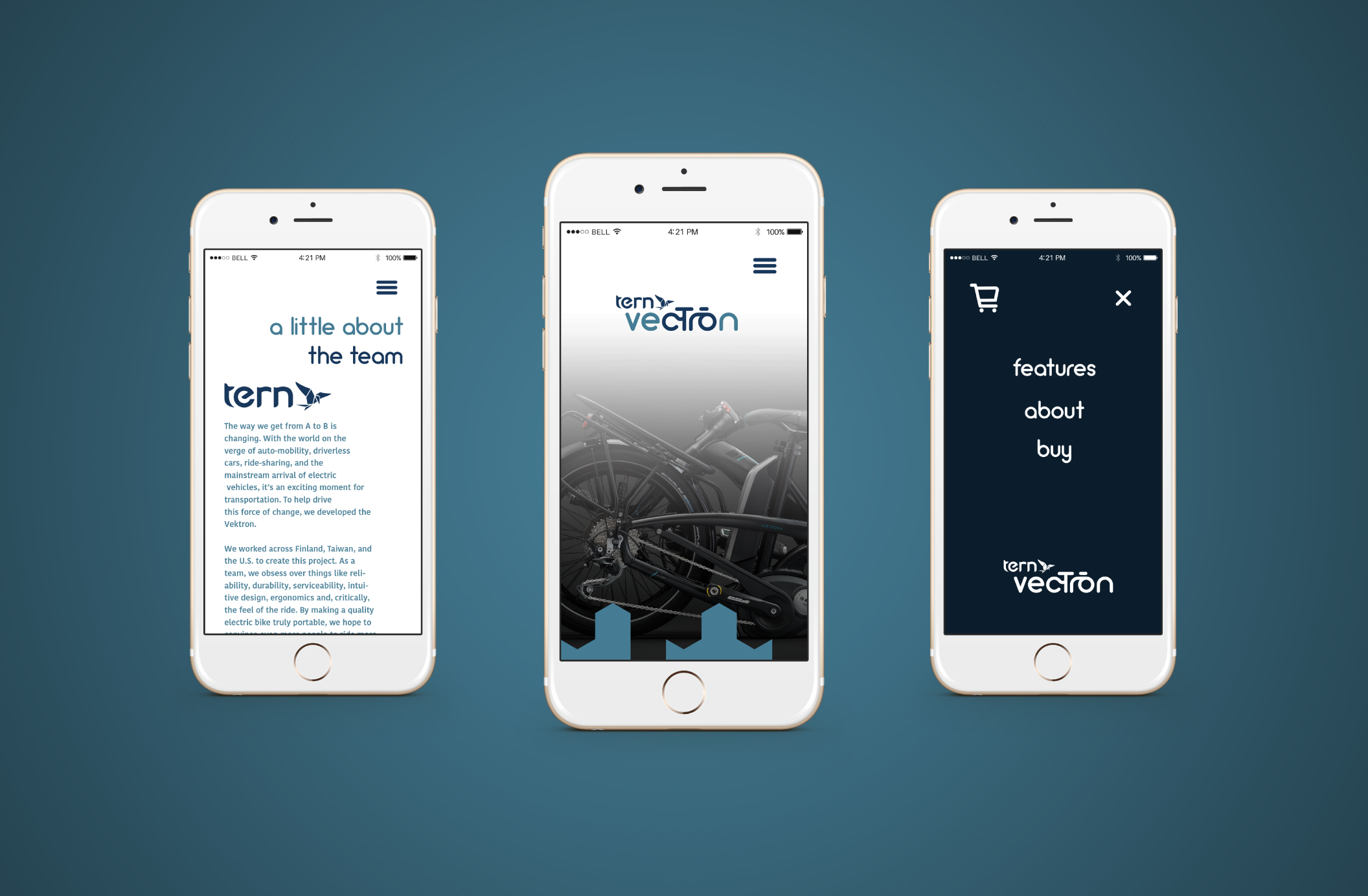 THE PROCESS
Here are some samples of the wireframe sketches for the Vectron website on a mobile device. Throughout the creation of these thumbnails both me and my partner were using these prototypes to do initial user testing before moving to the computer and doing digital mockups.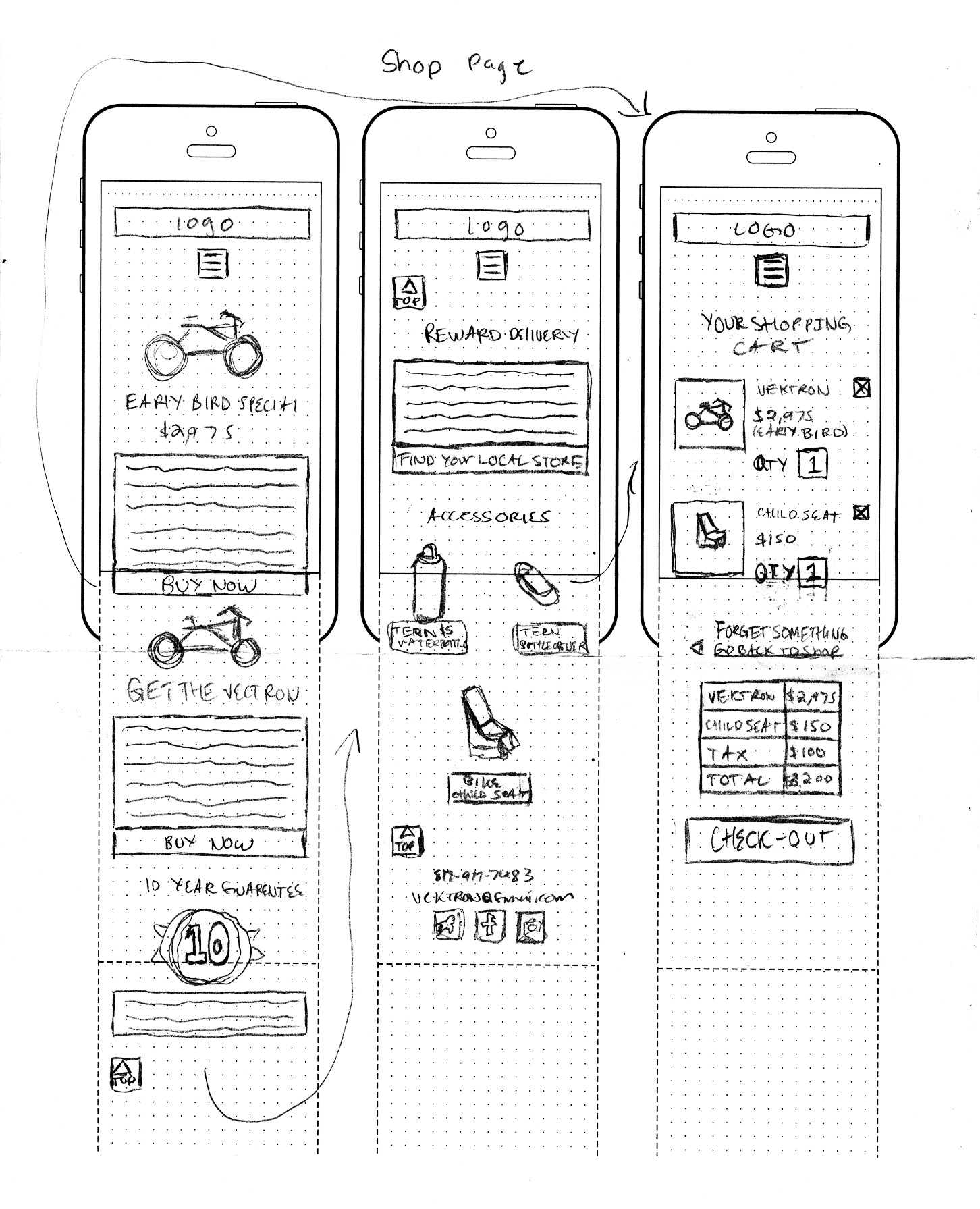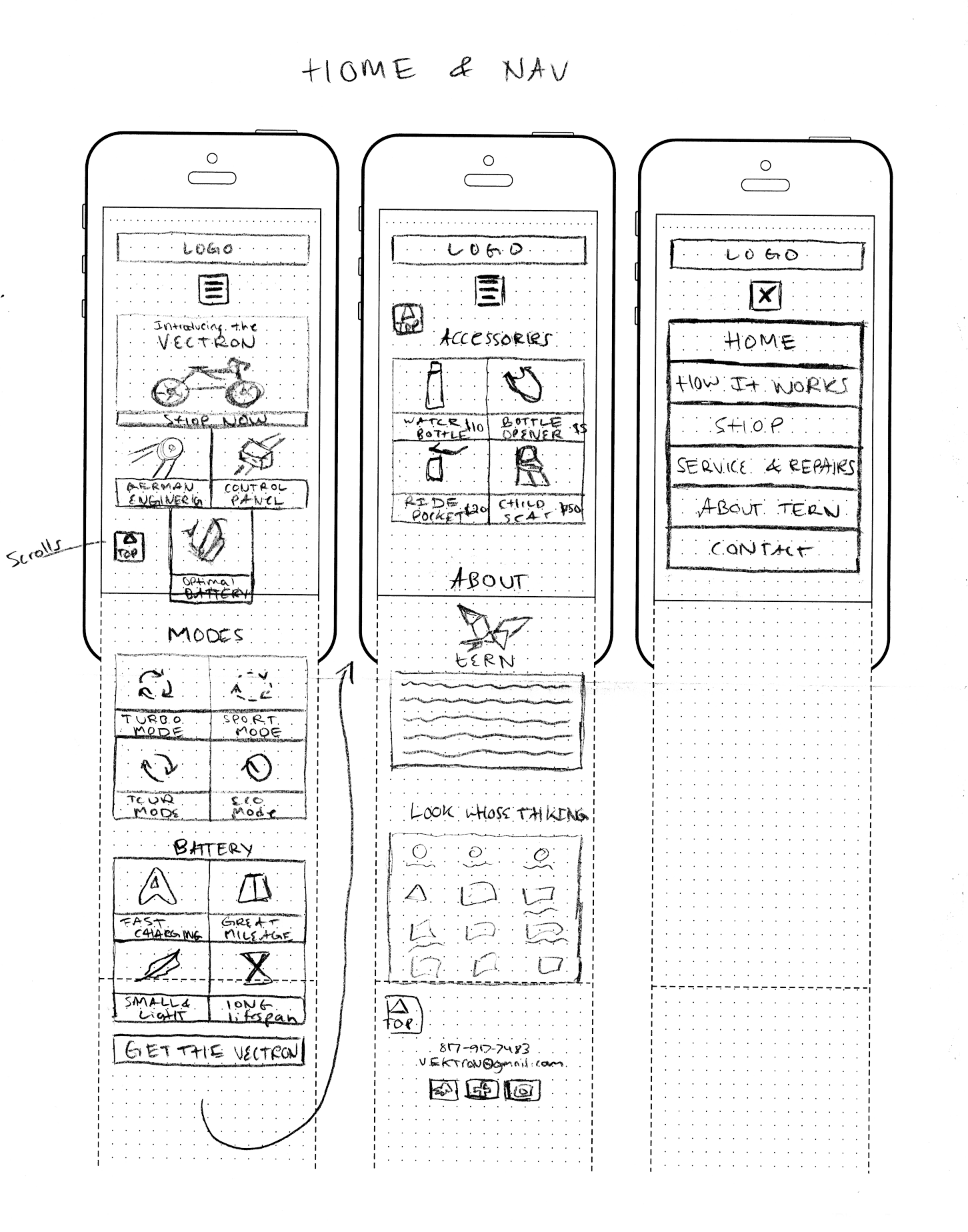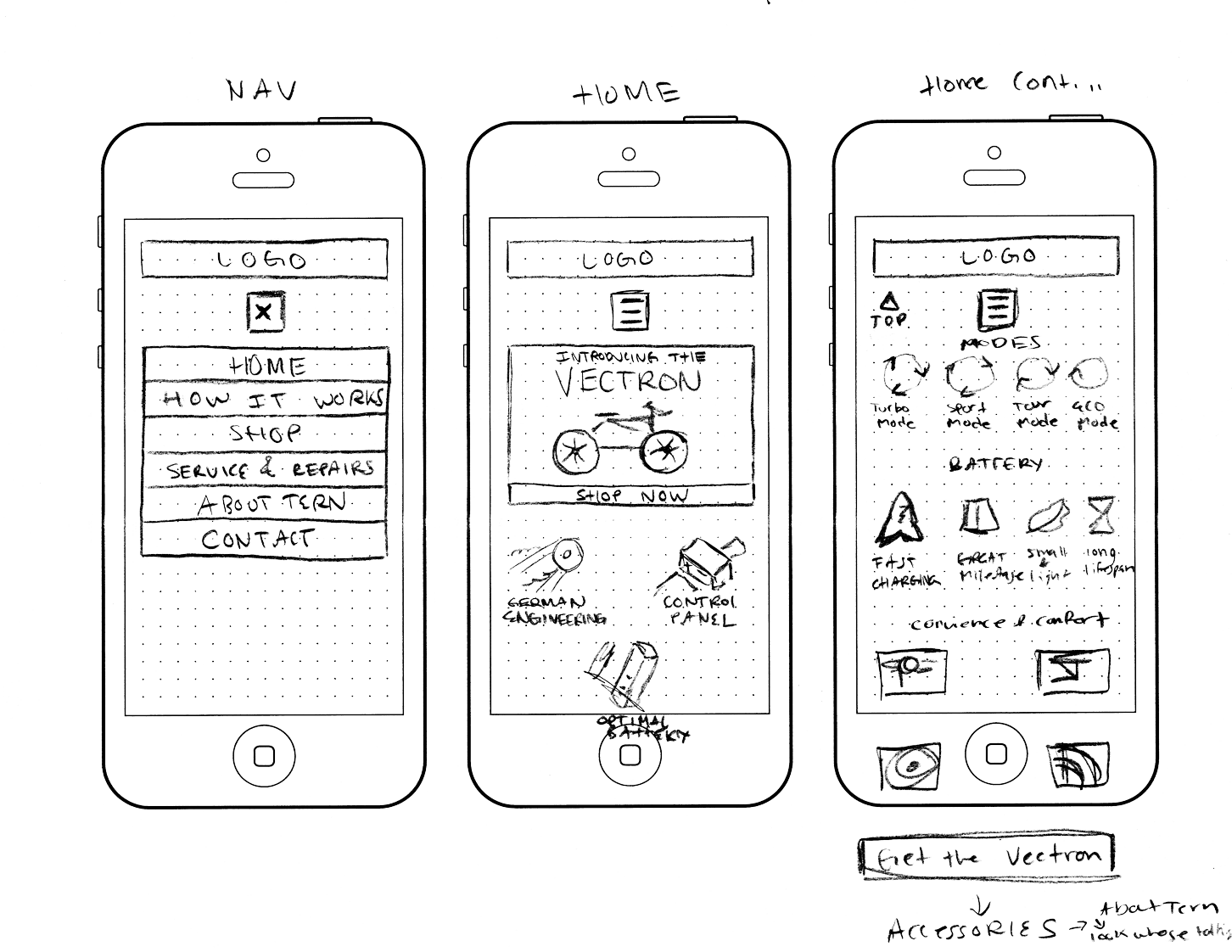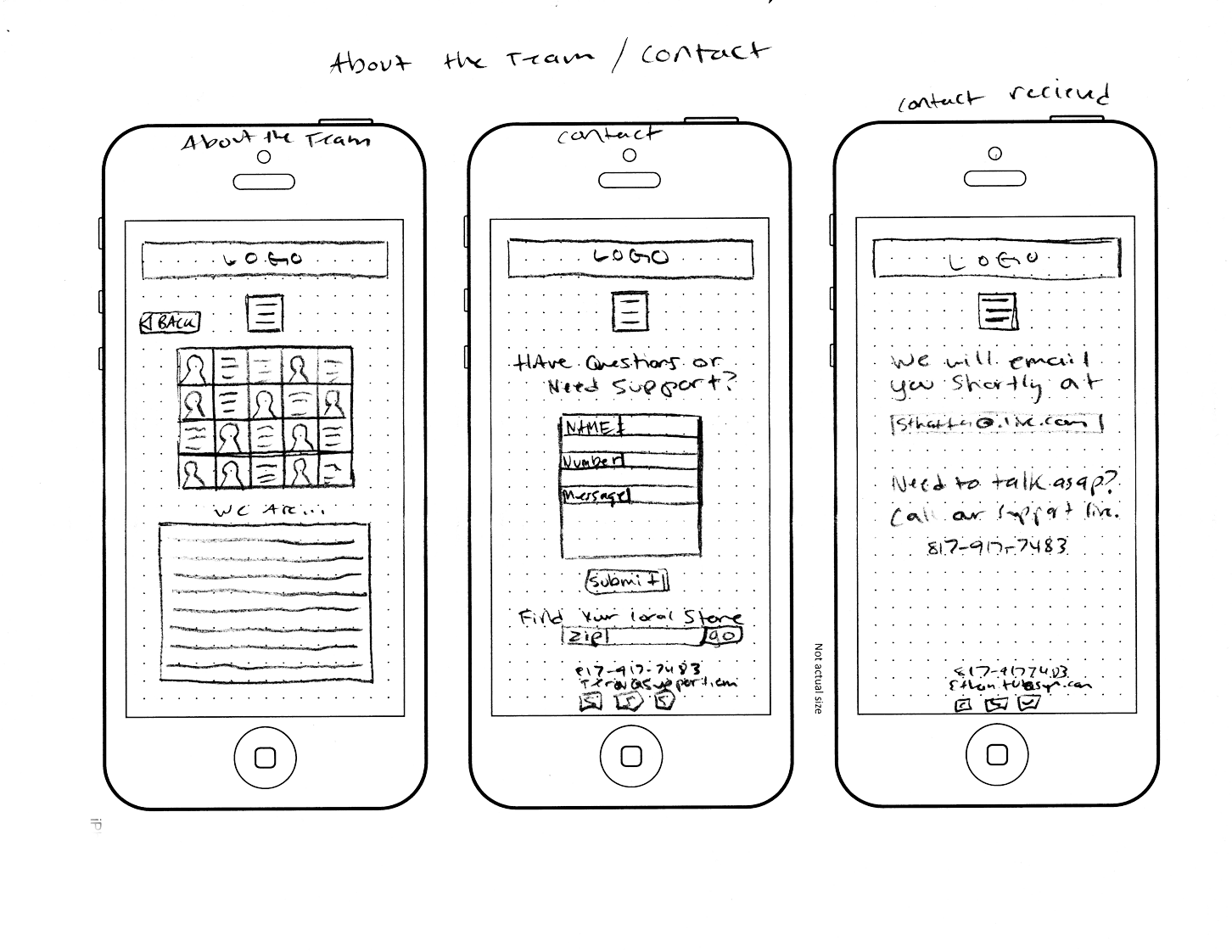 THE APP
The Vectron app was designed to be used alongside the bike itself. The app accomplishes four main features. After a short set up process that connects your phone via Blutooth, your Vectron electric bike can track your biking statistics in beats per minute, calories burned or total miles biked. Additionally, the app will be able to tell you if there is anybody else in your area also using a Vectron bike, giving the user a great opportunity to connect with new people. The app also comes equipped with a gps tracker that can tell you where your bike is if it's lost or stolen.