THE PROCESS
Here are some samples of my work creating the logo for Lucid. I began with a "visual brain dump" which is basically me drawing whatever comes to mind in order to establish a starting point. Then, the next step is to refine, refine, and refine until I come up with the final product.



THE WEBSITE
The website is designed to be clear and concise when delivering information to the user. Built-in, organized sections deliver the facts and features of the product all on one scrollable page.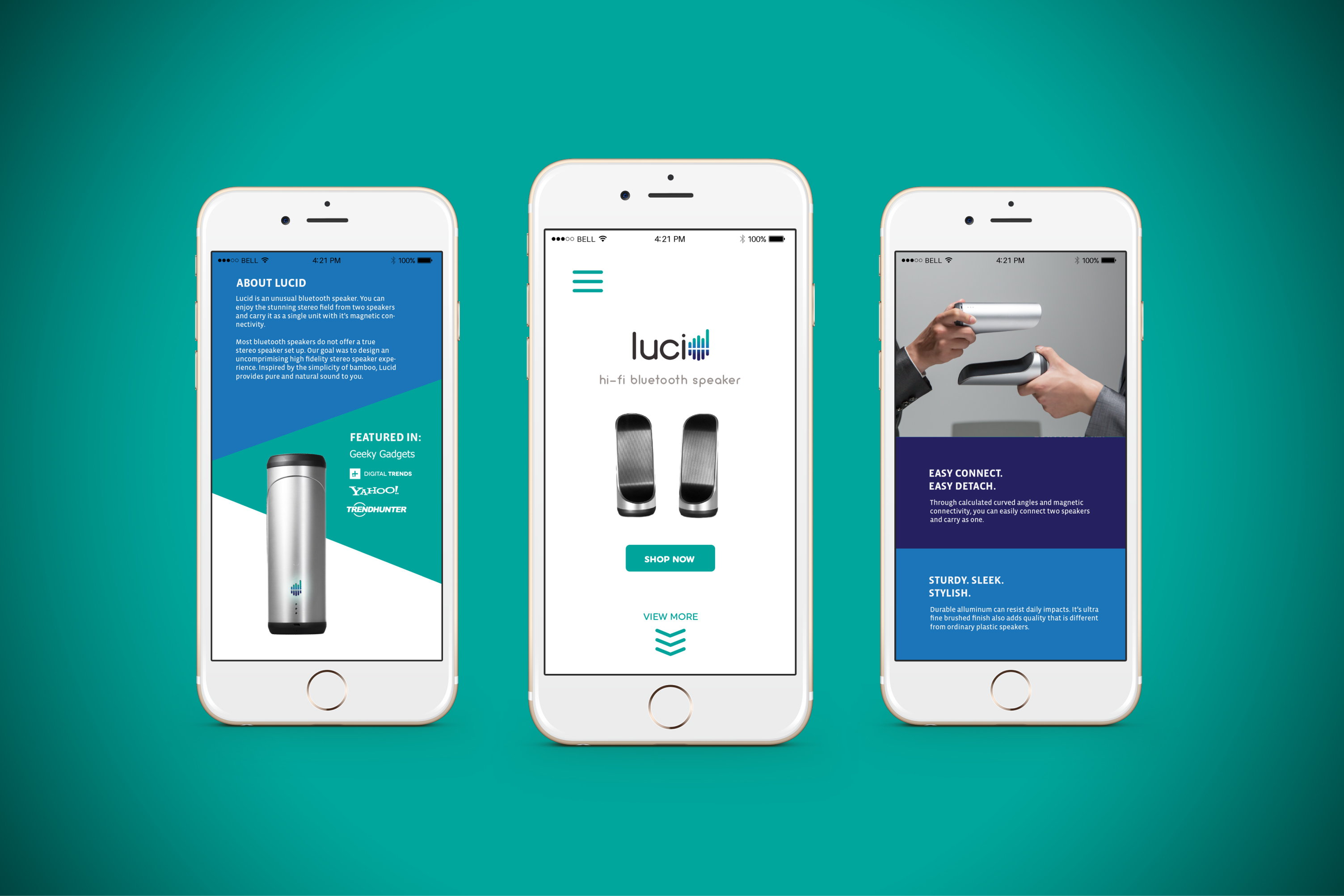 CLEAR AND CONCISE MOBILE EXPERIENCE.
One of the main functions of the website — other than telling the customer what the product is and does — is selling the product to the consumers. The website is designed to do just that in a streamlined and orderly fashion, both on mobile and desktop devices.