THE PROCESS
Here are some samples of my process re-creating the logo for The Beehive Music Bar. I started off by with a "visual brain dump" which is basically me drawing whatever comes to mind in order to establish a starting point. Then, the next step is to refine, refine, and refine until I come up with the final product.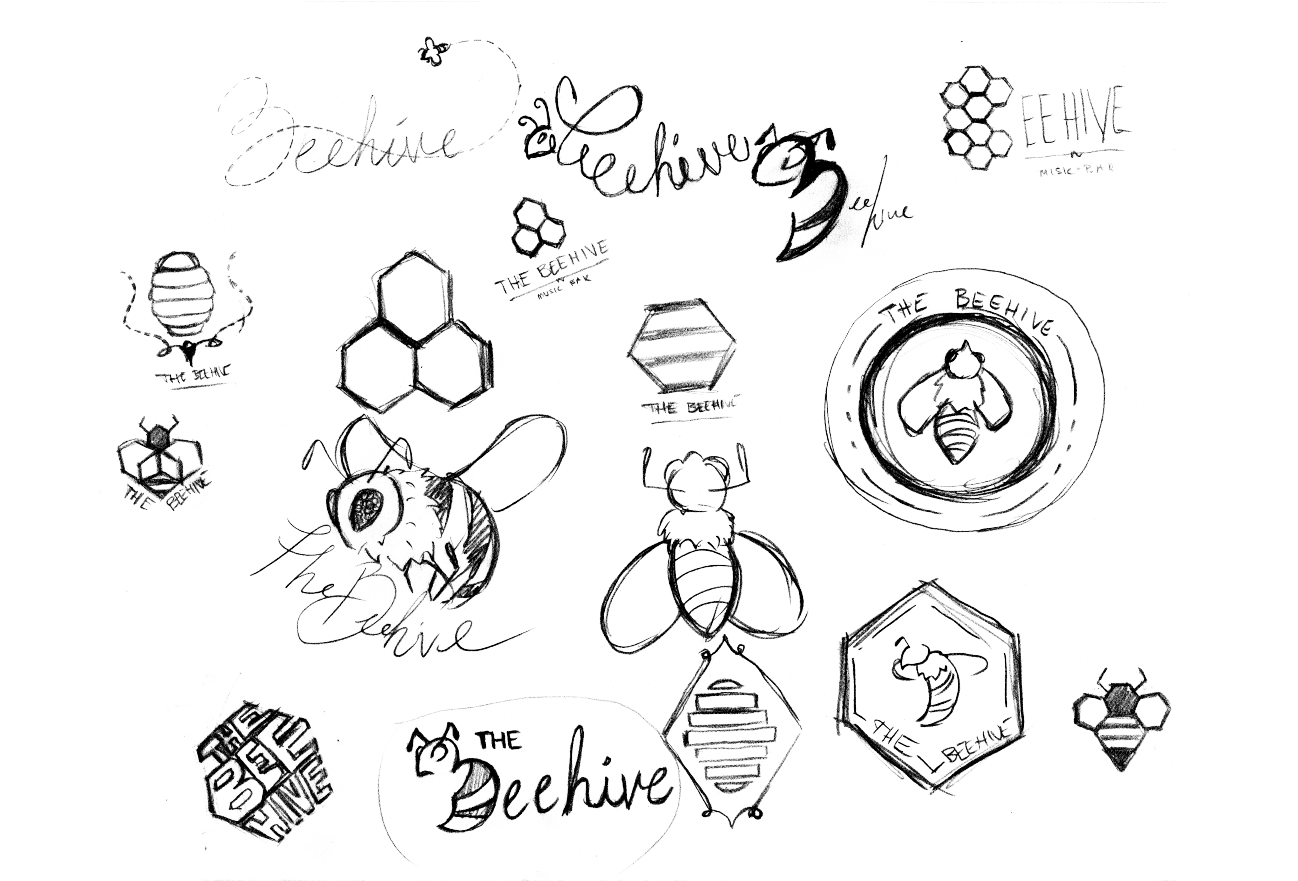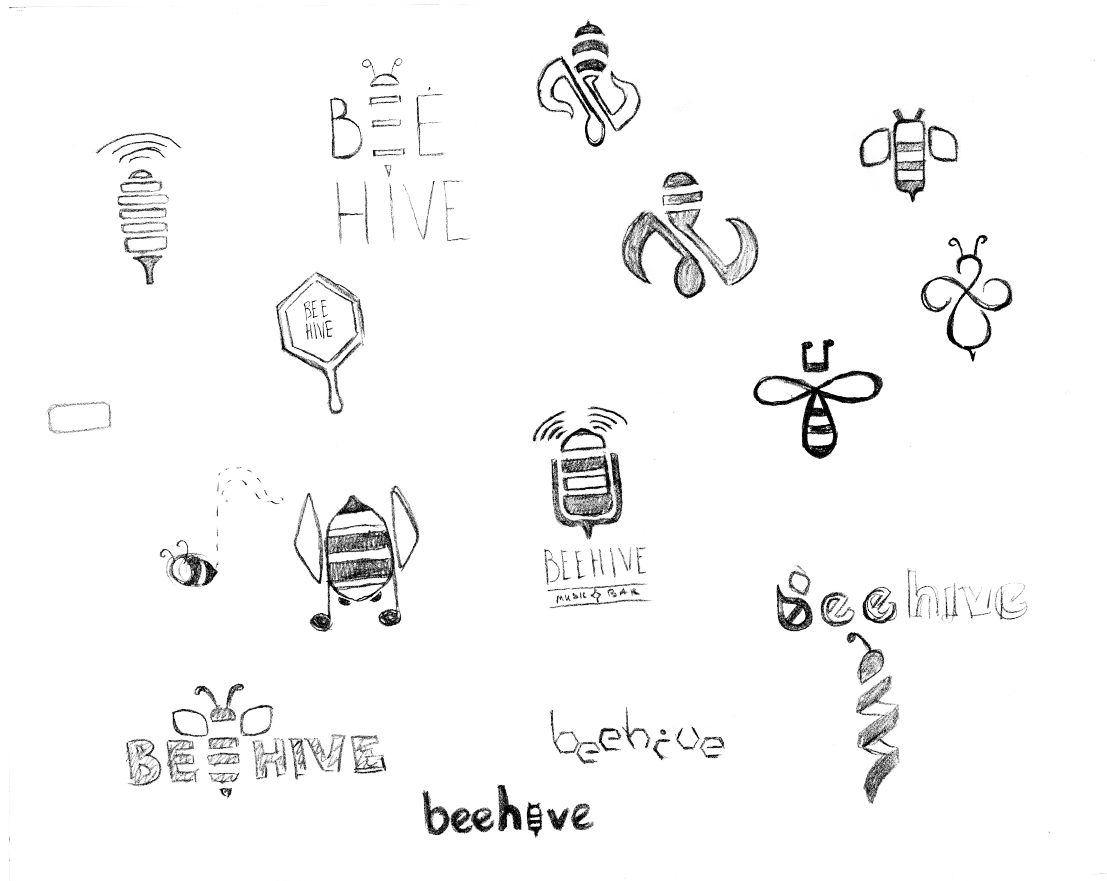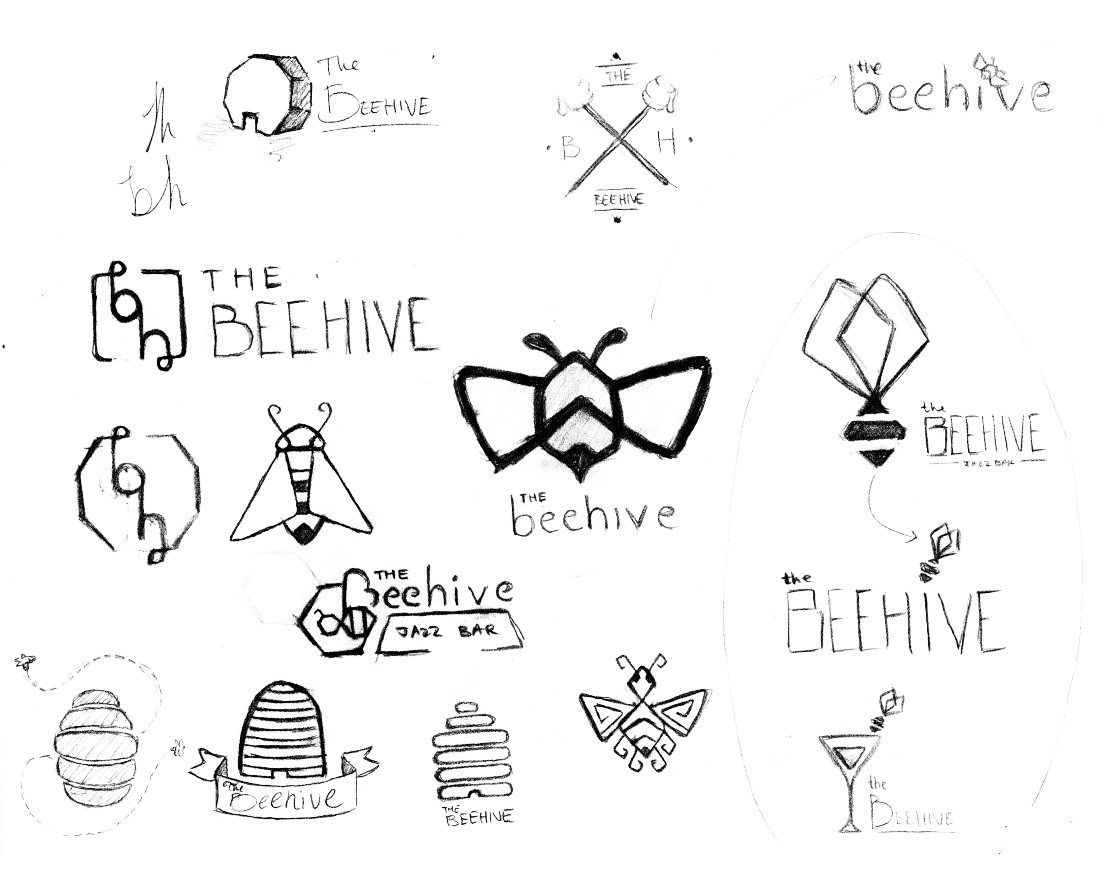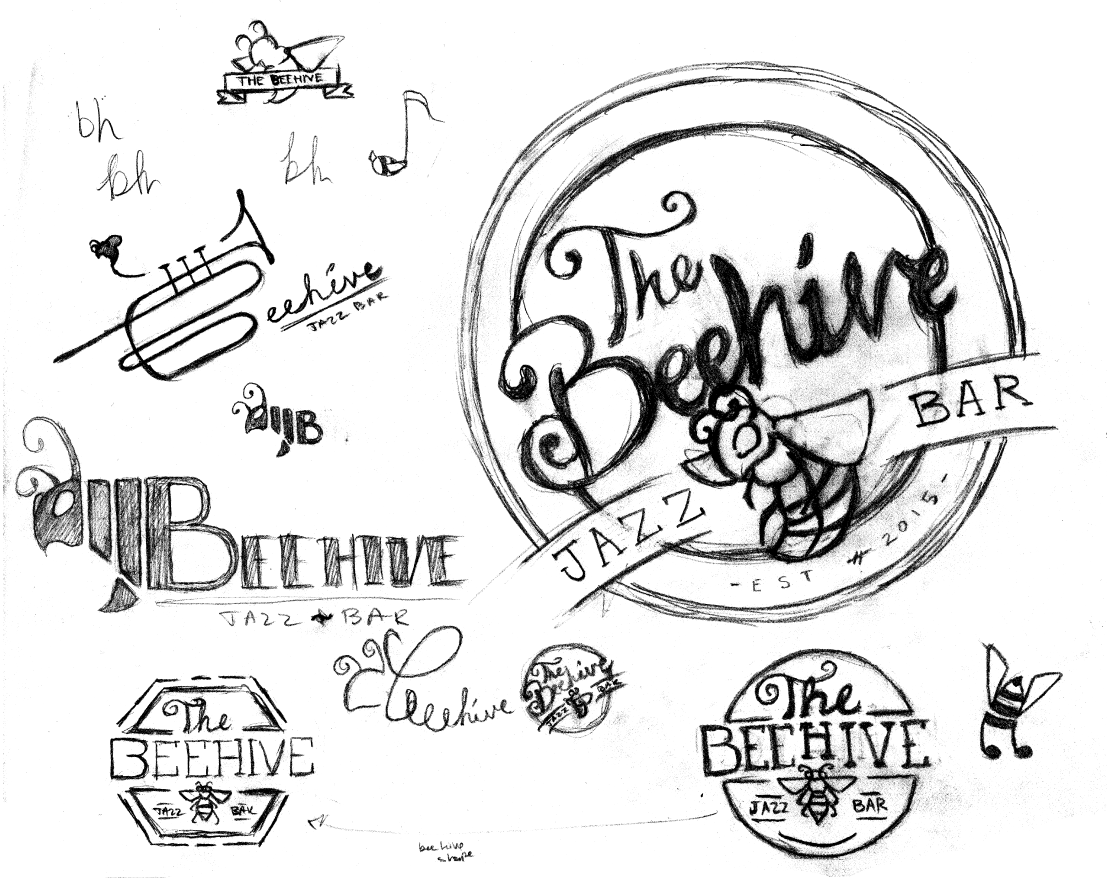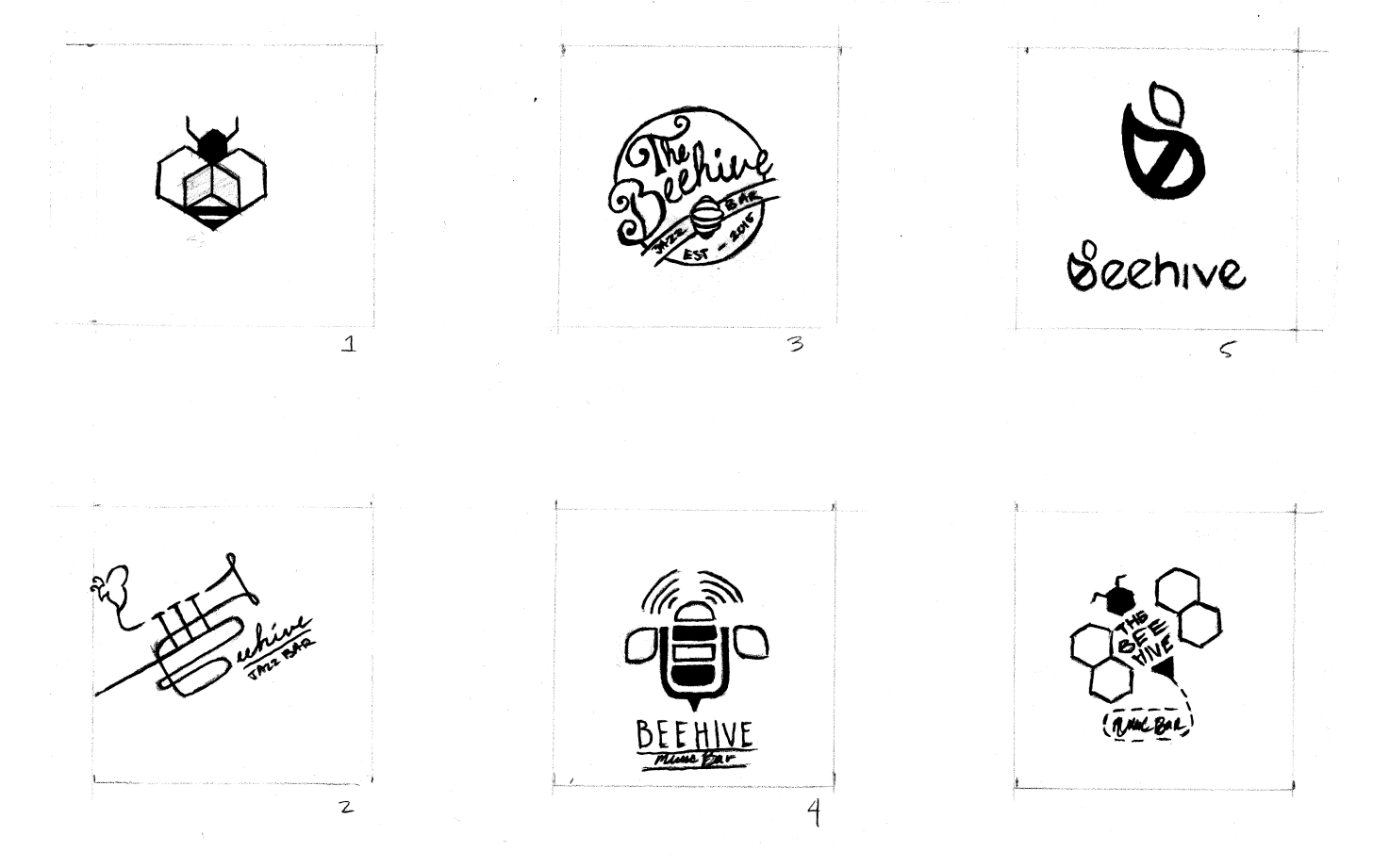 THE WEBSITE
The website's main functions and purposes are to inform the customer about The Beehive Music Bar, it's events and showtimes, and menu items and to easily reserve tables and dining arrangements.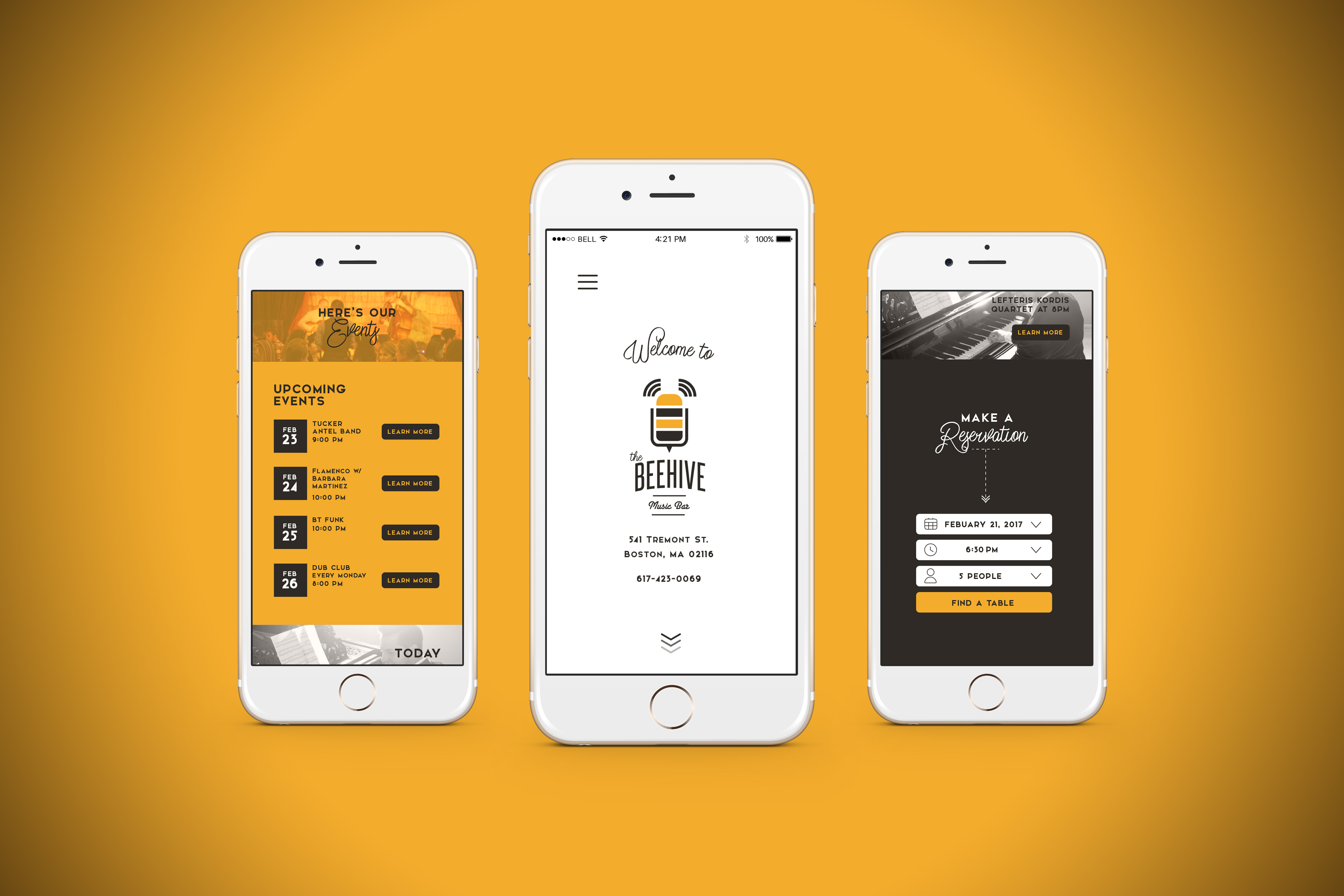 RESERVATIONS MADE EASY.
With the simple reservation form, it's never been easier to make dinner reservations at The Beehive. With three easy steps you're on the way to an incredible evening at The Beehive Music Bar.